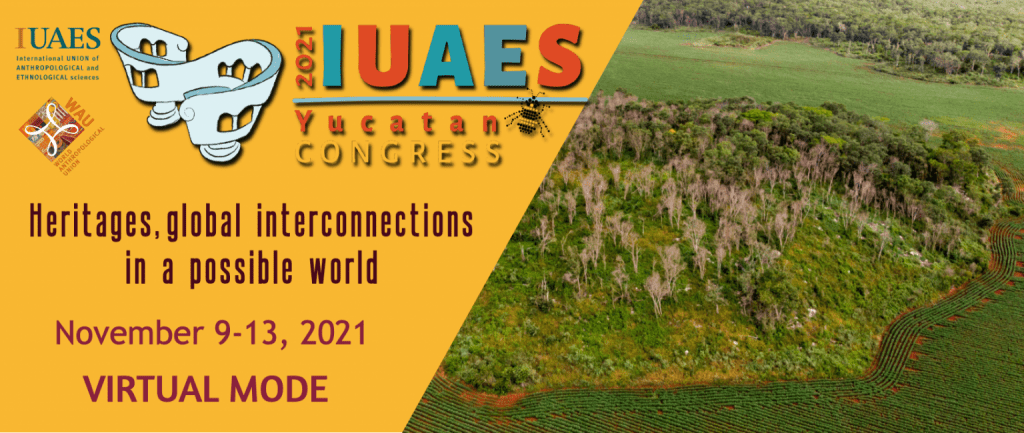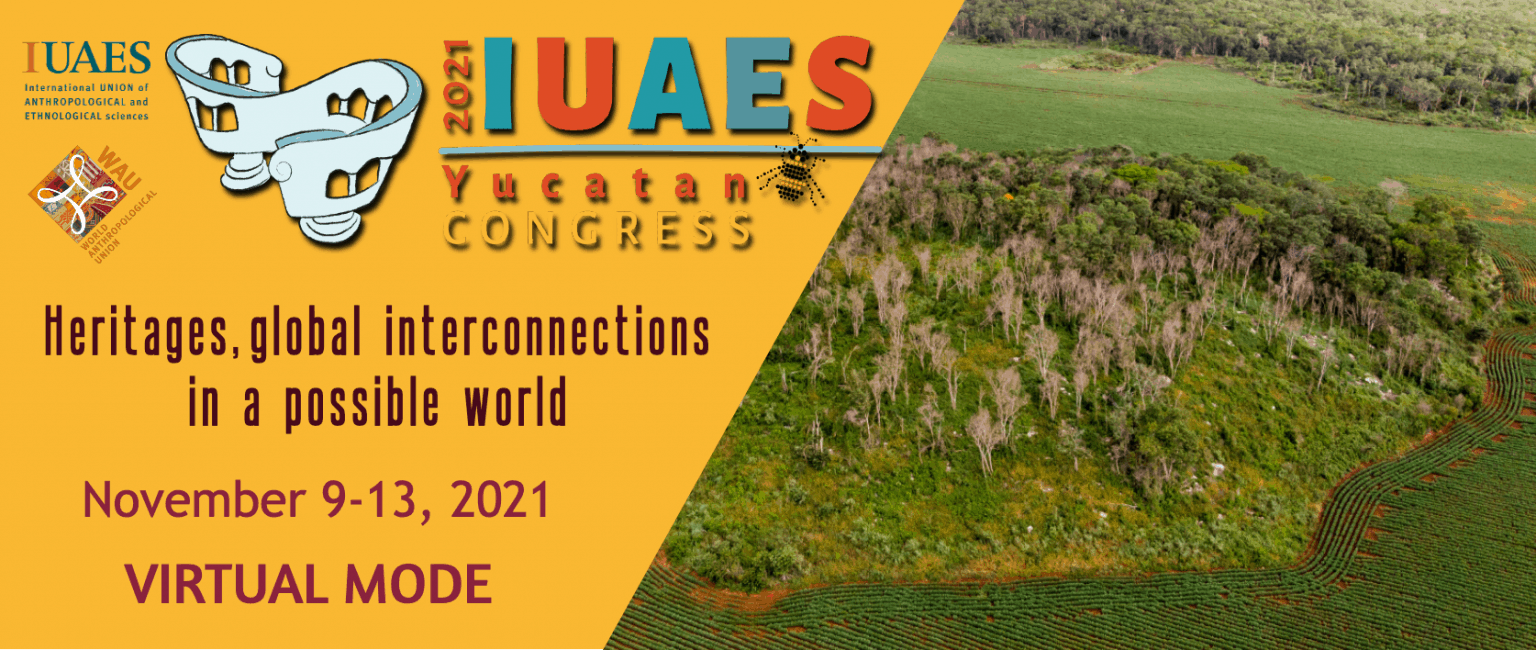 Congress – Heritages, global interconnections in a possible world (submit panel proposals)

IUAES
SUBMITTING A PAPER PROPOSAL
1. Selected panels are announced in the Congress's website (IUAES 2021 Yucatan) along with the call for papers. To participate, candidates must choose one of the panels from the list and submit the paper abstract to this panel.
2. To submit a paper proposal, its author must fill out two online formats: one pertaining to the proposal (link) and another one to their registration in the Congress in case of paper approval.
3. If convenors wish to deliver a presentation in their own panel, they must also fill out the registration form.
4. People can submit paper proposals to multiple panels, but nobody can present more than one paper at the congress. In addition to one paper presentation, it is possible to have other roles, such as panel convenor, chair, discussant, roundtable participant, etc.
5. All presenters are asked to register and pay registration fee (including membership) to ensure their participation in the scientific program of the Congress. Please, consult Important Dates for deadlines
6. The paper proposal must include:
a) Title of panel in which the paper is to be presented.
b) Title of paper (maximum 20 words).
c) Paper's abstract (maximum 400 words).
d) Five keywords.
e) The paper's language.
7. Evaluation of abstracts to your panel: Only conveners (not co-conveners) can login and evaluate abstracts. The evaluation options are the following:
– Accept- The paper should be accepted.
– Reject- The paper should be rejected. Please, use the comment box to explain your decision
(e.g., the paper does not meet formal requirements/ the paper does not fit the panel thematically, etc.).
8. Panels will be cancelled in case there are no submitted abstracts to a panel or in case conveners decide to reject all abstracts in their panel. If there are only three proposals in a panel (or less), it is possible to merge this panel with another one.
IMPORTANT NOTE: The same e-mail address must be used for both submission of proposal and registration.
Once a paper proposal has been sent, you cannot edit it. Discussants must also fill out these forms, as their participation is considered a presentation.
Panel organizers will choose the papers that best fit the panel's objectives and meet the academic standards of clarity, coherence and rigor. Each panel will have a minimum of three paper presentations and a maximum of five. The time allotted to each panel session will be 105 minutes, including discussion. Each presenter will have a maximum of 15 minutes for presentation and there will be 20 minutes window for discussion at the end of the session.
GUIDELINES FOR PARTICIPANTS
Each participant may present only one paper. If the paper proposal is transferred to another panel, the participant may be asked to modify the proposal to adjust to the new panel's criteria.
LANGUAGE.
English is the Congress's lingua franca. Candidates may opt to present their work in another language, provided their presentation is supported by a simultaneous projection of a visual presentation (PowerPoint, Prezi, etc.) in English, to make it accessible to everybody. The Congress does not provide simultaneous translation services.
FEES
All participants in the IUAES 2021 Yucatan congress must be IUAES members during that year.
Registration fees include membership to the organization (Registration fees)
IMPORTANT DATES TO KEEP IN MIND
May 16 to July 10, 2021 – Reception of paper proposals.
• August 1, 2021 – Notification of evaluation results.
• August 2, 2021 to October 2, 2021 – Payment of Congress registration fee and IUAES membership.
Panel organizers must pay by August 30, 2021.
• August 2, 2021 to October 2, 2021 – Submission of papers and audiovisual presentations in digital format.
For technical support with the uploading of information, please contact us:
soporte@iuaes2021yucatan.org
Should you need an official letter of acceptance of a panel or paper proposal, please write to:
mirian.solis@iuaes2021yucatan.org.