The Museum of the Centre owns more than 3.500 pieces divided by several types, including statuary, pieces of utilitarian and decorative character and costumes, and various materials, including terracotta, porcelain and textiles. The Museum is comprised of two distinct and complementary sections, a section on the Historical and Cultural Condition of Macau in the 16th and 17th Centuries and a section on Chinese Art Collection. The collector António Sapage made an important contribution.
The Historical and Cultural Condition of Macau in the 16th and 17th Centuries
The first section,
The Historical and Cultural Condition of Macau in the 16th and 17th Centuries
, refers to the international atmosphere of Ming China and to the intercultural border Europe-China, created with the port city of Macay, and highlights some research results on the history of Luso-Chinese relations and the history of Macau:
Portugal and China: The Beginnings of an Encounter illustrates the unique conditions that originated the city of Macau, while accompanying the growing relationships of the Portuguese with Ming China and the circulation of interests and information from the China Sea to the Indian and the Atlantic oceans;
The Port City shows how the network of interests and relations between groups of Portuguese and Chinese created the need and the possibility of a city of services between Europe and Asia, between East Asia, the Indian and the Atlantic oceans;
The Order of Transfers makes contact with some of the ecological and technological exchanges that make Macau a pole of dynamism in East Asia and Europe. New foods, instruments and measures enter China and Europe through Macau, which has been, since its origin, one of the central points in the regular openess and communication between East Asia and Europe, between both and the rest of the world;
Christianism and Culture emphasizes the role of Macau as a place of religious plurality with a Chinese syncretism of popular religiosity, Buddhism, Taoism and Confucianism, accompanied by Christianism, with an emphasis on the role of St. Paul's College, the first European university college in China.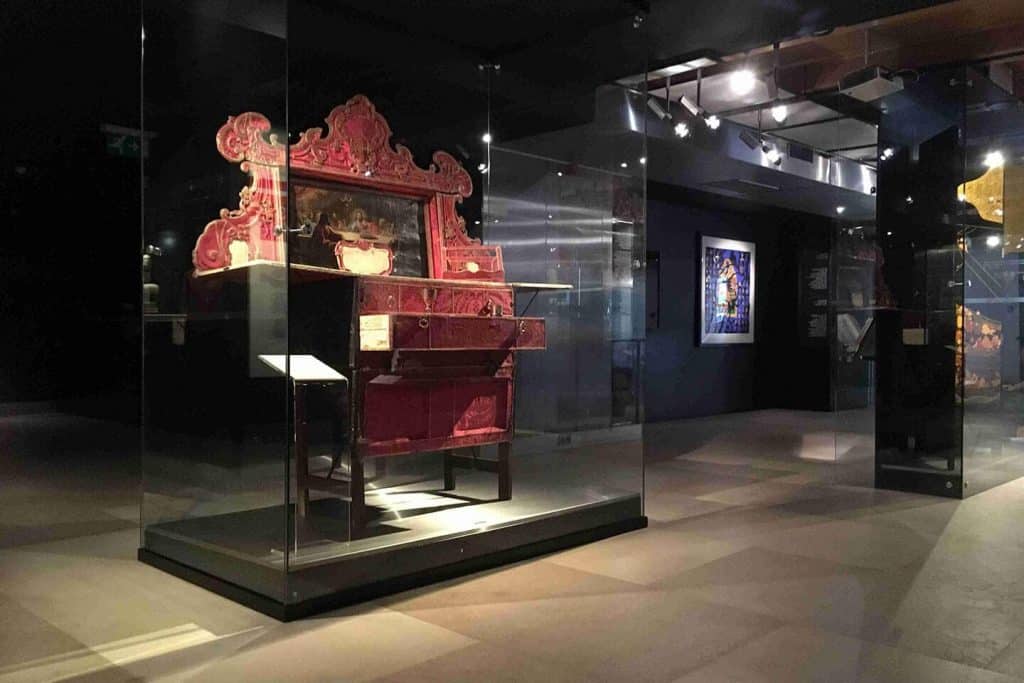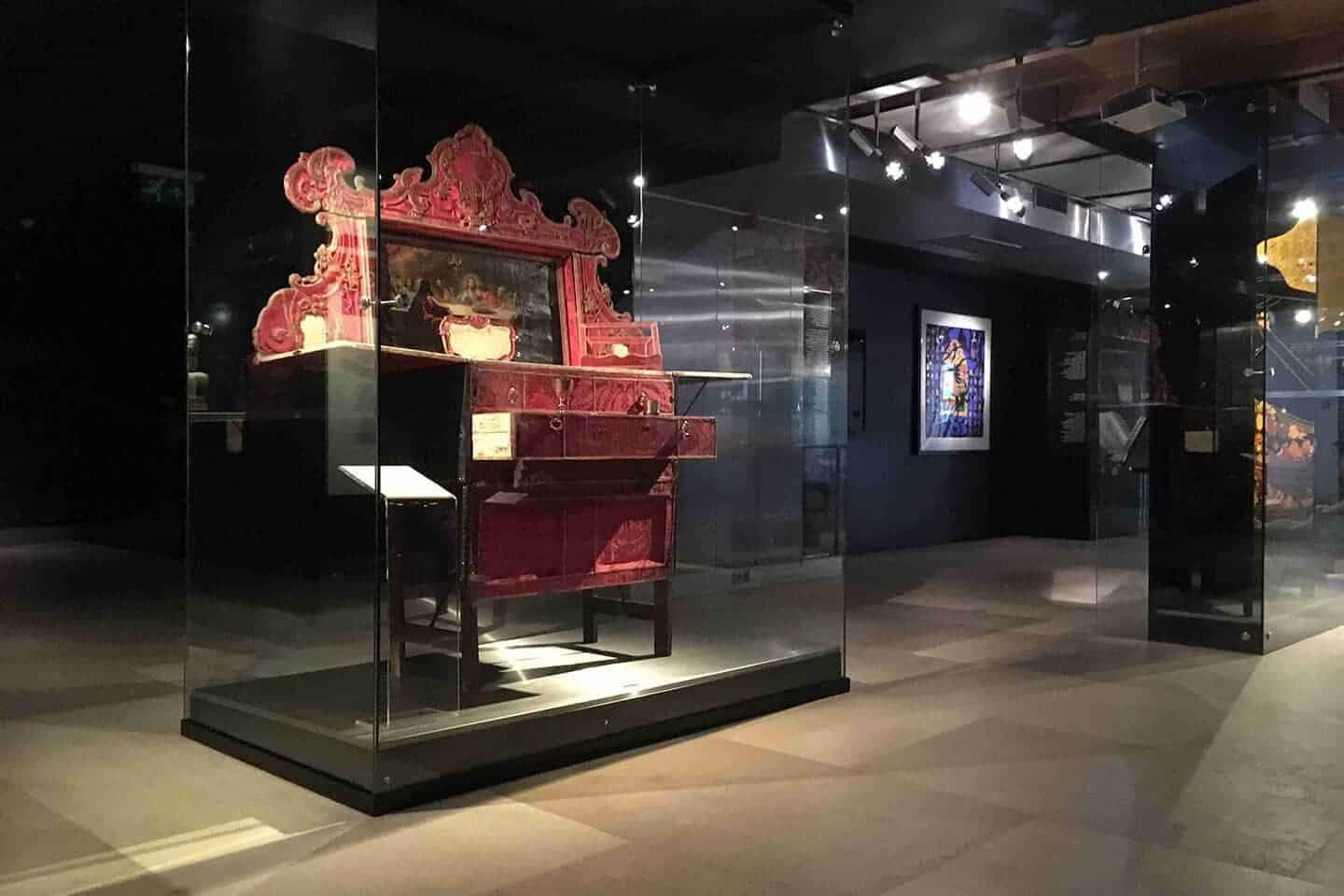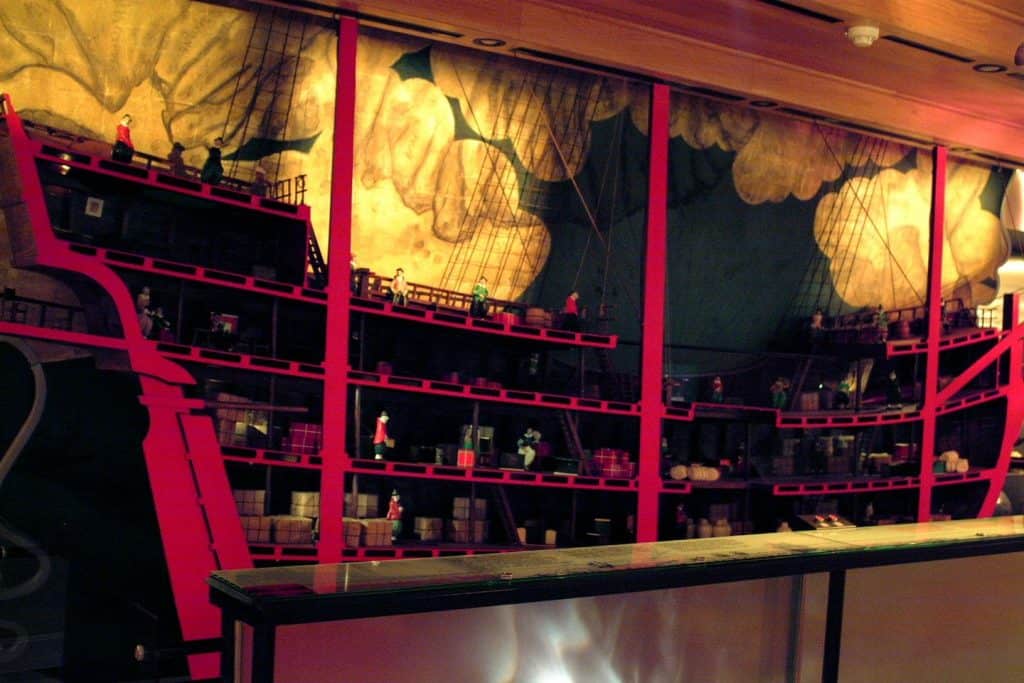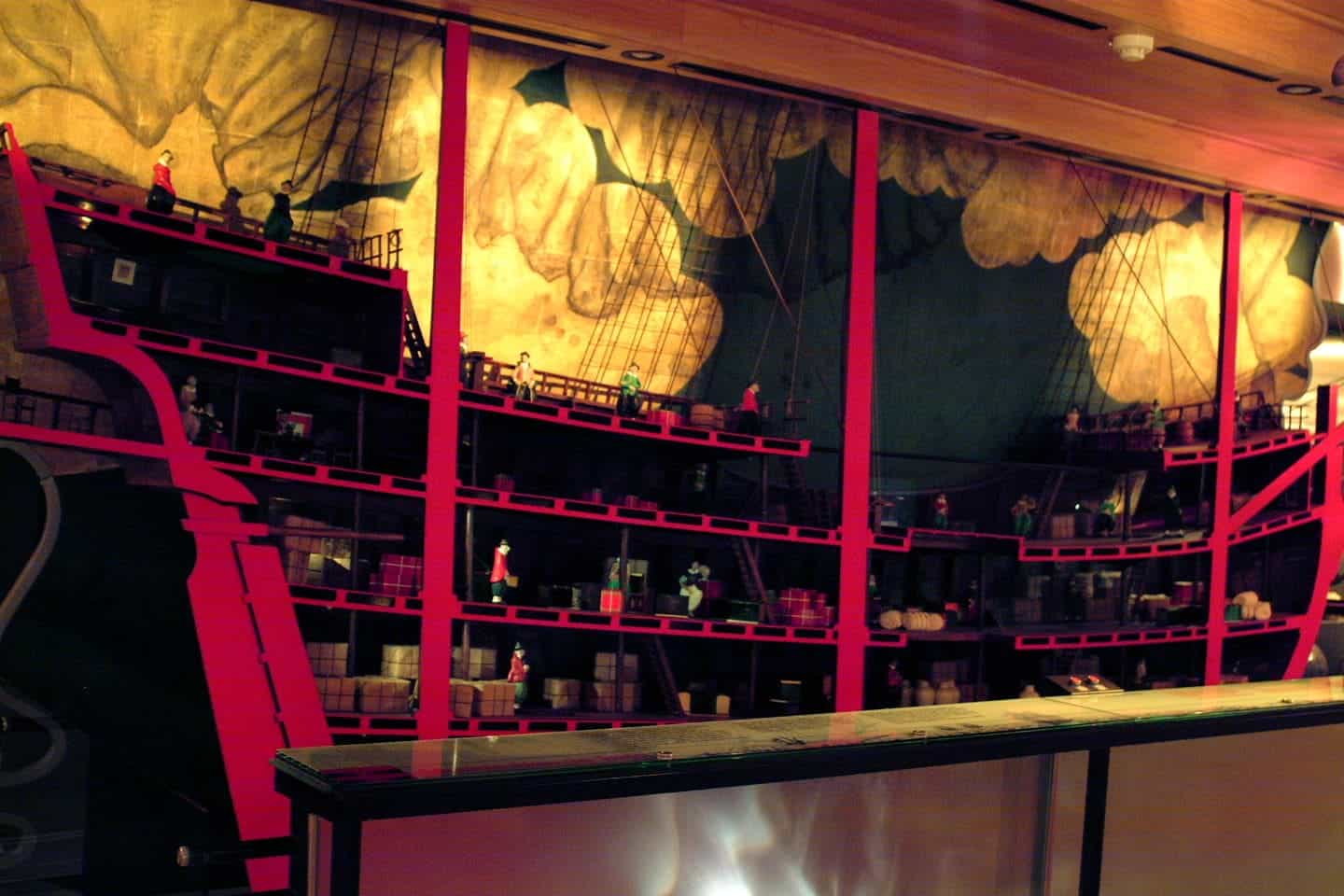 Chinese Art Collection covers a period of more than 5.000 years of history and art, the collection is also comprised of:
Earthenware;
Bronzes;
Stoneware;
Blue and white porcelain;
Green family;
Pink family;
Emblazoned and monogrammed;
Religious symbolic porcelain;
Shek Wan ceramics;
Collection of objects used to smoke opium;
China Trade;
Lacquers;
Paintings from Chinese and European schools, highlighting the views of the Praia Grande bay;
Fans;
Silverware;
Costumes;
Collection of numismatics.