Maria Helena Mestre Guerreiro Dias Coelho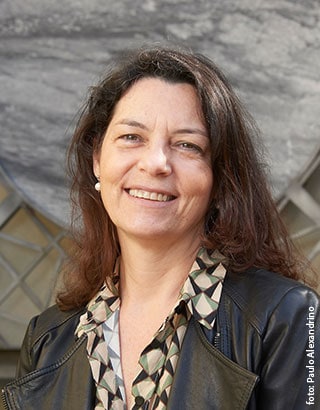 Degree in Information Sciences and Documentation, specializing in Libraries and Education.
Additional training in:
Information Technologies;
Services automation in libraries and documentation centers;
Document management;
Preparation of marketing plans for documentation services;
Horizon, Library Management System: System Administration, Circulation and Inter Library Loans, Research, Cataloguing, Authority Control, etc.
A senior library technician, she works at the Macau Scientific and Cultural Centre, where she is responsible for the library's document management system, the collections management system, and the coordination, supervision and development of tools for the specific description of documents related to Macau's society, and relations between Europe and Asia. She manages and controls the processes of acquisition of specialized works, is responsible for evaluating document collections, and promoting exchange and scientific cooperation with similar institutions of Chinese studies. She also guides professional and academic internships at national and international levels, including Erasmus students for European universities, who focus on the development of works on themes related to Macau and China.
She supports the research and promotion of scientific production related to the history of Macau, the Portuguese presence in the region, and intercultural relations between Europe and Asia, as well as the organization and promotion of courses, conference cycles, study visits and bibliographic exhibitions on Macau and China. Furthermore, she participates in national and international research and scientific cooperation projects, through the organization of colloquiums and seminars.